Poetry in the night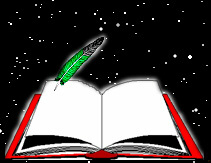 Presented by Gianluca Masi

To the evening
Ugo Foscolo
Perhaps because of the fatal quiet
you are the image you come to me so dear
oh evening! And when the summer clouds
and the serene zephyrs glad court you,
and when from the snowy air disquiet
darkness and long you bring to the universe,
you always descend invoked, and the secret
ways of my heart you gently keep.
You make me wander with my toughts about the footprints
that go towards the eternal nothing; and meanwhile this gently time
runs away, and the swarms of the pains
that make it distress with me goes with it;
and while I look at your peace, sleeps
that warrior spirit that roars into me.



Home