Poetry in the night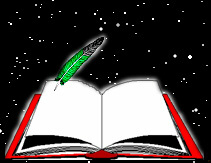 Presented by Gianluca Masi

The night is high, and in deep calm
Vincenzo Monti
The night is high, and in deep calm
the buried world sleeps, and together with it
the storm of my heart seems soothed.
I jump out of the feathers, and watch;
and through teh clouds, that the angry blast
of the wind dispels and pushes,
I see in the broken fields of the sky
the stars shining here and there.
Oh vague stars! And therefore will you fall,
and will the time come in which the Eternal from you
will withdraw the glance, and extinguish so many Suns?
And will you fall too with the broken wagon
turned upside down, tardy Bootes,
you the most gentle of the arctic lights?
Alas, why do you discover my brow now,
and remind me the blissful night
in which while I sat next to the chaste side of the friend
I pointed at you with the finger for her nice eyes!
Toward the light of your orbit she turned
the smiling glance; and meanwhile because of the joy
I kept myself prostrated at her knees
turned to admire a vaguer object,
because I could deserve better the sighs,
better the transports of a tender heart.
Oh remembrances! oh sweet whiles! therefore I,
therefore have I lost you forever, and live?
and is this calm of thoughts? Are these
the asleep affections? Ah, disappointed me
the silence of the night, and of the mute
sad Nature the gloomy appearance!
The hair starts again to resound
with my sighs yet, and in larger vein,
the tears come back on my eyelashes yet.



Home