Poetry in the night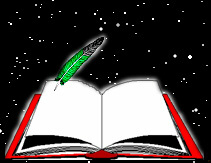 Presented by Gianluca Masi

The evening of the feast day
Giacomo Leopardi
Sweet and clear is the night and without wind,
and quite over the roofs and among the vegetable gardens
the moon lays, and from far away reveals
every mountain serene. O my woman,
every path already keeps silent, and near the balconies
rarely the night light shines through:
you sleep, because an easy doze receives you
in your tranquil rooms; and you do not already know nor think
what a sore you opened in the middle of my breast.
You sleep: I go at window to greet this sky
that appears so benign at the sight,
and the ancient nature omnipotent,
that made me for the labour. To you the hope
I deny, told me, also the hope; and that for nothing
your eyes shine but for tears.
This day was solemn: now from the playthings
have repose; and perhaps you remember
in a dream how many ones lliked you today, and how many
you liked:not me, never I hope,
in the thought I turn to you. Meanwhile I ask
how much remains for me to live, and here on the ground
I throw myself, and shout and quiever. Oh horrible days
in such a green age! Alas, in the way
I hear not far the lonely song
of the artisan that comes back in tardy night,
after the amusements, to his poor dwelling;
and fiercely it wrings my heart
in thinking the way everything in the world passes
and almost lets no traces. There, it has run away
the feast day, and to the feast one the common
day succeeds, and the time brings away
every human accident. Where is now the sound
of those ancient peoples? Where is now the cry
of our famous ancestors, and the great empire
of that Rome, and the weapons and the crashing
that went across the earth and the ocean?
Everything is peace and silence, and all the world
lays, and it does not reflect about them no more.
In my first age, when the feast day
is avidly awaited, after
it was extincted, I painful, in waking,
pressed the feathers; and in the tardy night
a song that was heard across the paths
and while departing died little by little
already wrung similarly my heart.



Home