1° Virtual Meeting on Amateur Astronomy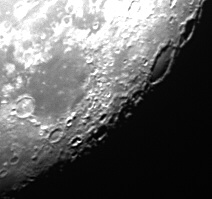 presented by Osservatorio Astronomico Bellatrix, Ceccano (FR) Italy

List of participants
Below are listed the participants to the Meeting. The file is updated to 1 Apr. 2004. The order follows the registration time. The asterisk indicates that a full presentation has been submitted (* = Italian; * = English).
Name and Surname City Country Affiliazione
Gianluca Masi *, * Ceccano (FR) IT Osservatorio Bellatrix - Osservatorio di Campocatino - AAF
Antonella Basso *, * Roma IT
Carlo Martinelli Lendinara IT
Renato Matera Senigallia (AN) IT Nucleo Osservatori Astronomici Senigalliesi
Giancarlo Gotta Alessandria IT UAI; Circolo Astrofili Galileo; Cielobuio
Valeriano Bonan Sabaudia (LT) IT A.T.A.
Sergio Foglia * Novara IT UAI - Sezione Asteroidi
Giampaolo Pizzetti * Verolanuova (BS) IT Unione Astrofili Bresciani
Wladimiro Marinello Manerbio (BS) IT Osservatorio "Serafino Zani"
Andrea Soffiantini Brescia IT Unione Astrofili Bresciani - Osservatorio "Serafino Zani"
Davide Zeccolella Procida (NA) IT
Massimo Banfi Nova Milanese (MI) IT Circolo Astrofili Bergamaschi
Marco-Angiolo Innocenti * Pontassieve (FI) IT SAF,AFA,CLEA
Davide Silva Casalpusterlengo (LO) IT GAM42
Giannantonio Milani * Padova IT UAI - Sezione Comete
Fulvio Mete *, * Roma IT
Simone Santini Prato (PO) IT GRAV, UAI
Alessandro Freda Genova IT
Mario Di Sora * Frosinone IT International Dark-Sky Association - Osservatorio di Campocatino
Rolando Ligustri * Latisana (UD) IT Circolo Astrofili di Talmassons
Marco Bagaglia Perugia IT Associazione Astronomica Umbra
Emilio Sassone Corsi Rocca Priora (RM) IT Presidente Unione Astrofili Italiani
Mario De Paz Genova IT Centro "Idee e Materie in Gioco"
Daniele Frasca Fara Sabina (RI) IT Presidente Unione Astrofili Sabini.
Ugo Ghione Pietra Ligure (SV) IT Gruppo astrofili Orione di Pietra Ligure
Luca Orrù Frascati (RM) IT Associazione Tuscolana di Astronomia
Costantino D'Antonio Procida (NA) IT
Roberto D'Osualdo Genova IT
Fulvio Baldanza Pomigliano d'Arco (NA) IT Unione Astrofili Napoletani
Fabio Arcidiacono Pesaro IT Gruppo Astrofili Pesarese - CieloBuio
Cristina Pallanca Imperia IT
Carmine Criscuolo Amalfi (SA) IT
Mario Dho *, * Chiusa di Pesio (CN) IT Unione Astrofili Italiani
Valter Arnò * Ivrea (TO) IT
Gary Poyner Birmingham England The Astronomer Organization; BAA
Donn Starkey Indiana USA
Clif Ashcraft New Jersey USA Amateur Astronomers Inc.
Michel Bonnardeau France MBCAA
Lazan Michael Prague Czech Rep.
Giuseppe Polizzi Castelvetrano (TP)
Valerio Fosso S. M. Capua Vetere (CE) Italy Associazione Astrofili Aurunca
Mike Murphy North Carolina USA ASP
Carlo Azimonti Grosseto Italy UAI
Bruce Skelly California USA Eastbay Astronomical Society
Antonio Masciopinto Torremaggiore (FG) Italy
Giusy Bartolozzi Gruaro (VE) Italy
Luca Izzo Italy
Predrag Jovanic Serbia and Montenegro Institute for technology
Robert Gendler * USA
Fabio Falchi *,* Mantova Italy ISTIL
Angelo Frosina Palermo Italy UAI - SSV
Thomas F. Droege Illinois USA The Amateur Sky Survey
David Higgins Canberra Aus Canberra Astronomical Society
Roman Manak Czech Rep.
Sergio de Ceglia Molfetta (BA) Italy
Fabio Coratella Roma Italy
Jim Baer * USA
Stefan Beck Germany
Dal Eaton Arizona USA
Albino Carbognani * Parma Italy UAI-Sez. Luna, Pianeti; ITANS
Doug West * Kansas USA AAVSO; AAS; IAPPP
Florentino Sánchez-Bajo * Spain Universidad de Extremadura
Armin Zendron Bolzano Italy
Giuseppe Ornaghi Chieti Italy
Francisco Violat Bordonau Spain Observatorio Astronomico de Caceres
Lubor Smutny Slovakia
Cesare Pagano Gessate (MI) Italy UAI
Marco Lukasev Österreich
Frederic Tapissier France Avex astronomy club
Alejandro Sánchez de Miguel Spain ASAAF-UCM, GPC, AAAS and AA
Marinella Iodice Roma Italy Unione Astrofili Italiani
Igor Barbalic Croatia
Francesco Paolo Dilettuso Roma Italy
Annamaria Lisotti Pavullo (MO) Italy Liceo Scientifico Sorbelli
Andre Wulff Germany
Giovanni Renzo * Messina Italy
Wayne Hensche Minnesota USA MN. Ast. Society
Salvatore Santoro Riposto (CT) Italy Associazione Astrofili Ionico-Etnei
Andrea Pelloni Roma Italy Associazione Romana Astrofili
Mario Vivaldi Roma Italy
Gene Kremer Minnesota USA MN. Ast. Society
R. Mark Elowitz NM USA
James Bedient * Hawaii USA University of Hawaii
David Mitsky Pennsylvania USA As. Soc. of Harrisburg, A. E. of Lancaster County, Delaware Valley Am. Astr.
Jim Scotti Arizona USA Lunar and Planetary Laboratory, University of Arizona
Cesare Pagano Gessate (MI) Italy Unione Astrofili Italiani
William Russell Colorado USA
Jacquelyn Davis Michigan USA
José A. Villalobos San José Costa Rica Asociaciòn Costarricense de Astronomía
Greg Salyer NY USA
Phil Butikofer Utah USA
Elvio de Santis Arcinazzo Romano (RM) Italy
Richard Dean Purcell Ohio USA
Stéphane Garro France
Roger Groenendaels Belgium Dworp Observatory
Mario Santos Maried PT
Maurizio Imbriaco Napoli Italy Unione Aastrofili Italiani
John W. Johnson Nebraska USA Omaha Astronomical Society
Rocco Summa Monticchio Bagni (PZ) Italy
Maurizio Martinengo Cantalupa (TO) Italy AAVSO
Arne A. Henden Arizona USA USRA/USNO
Rick Frankenberger Texas USA IOTA, San Antonio Astronomical Association
Pierangelo Bellini Tarquinia (VT) Italy
Alessandro Maitan Forlì Italy UAI, GAD
Claudio Cremaschini Pompiano (BS) Italy Osservatorio Astronomico "Serafino Zani"
Marco Vincenzi Roma Italy UAI - SSV, Associazione Astrofili Hipparcos
Giovani Arcuri Palermo Italy Gruppo Astrofili Palermo
Tim Long Wales UK
Becky Ramotowski NM USA
Richard Hendricks Texas USA
Paolo Sirtoli Bergamo Italy
Ken Metcalfe Manitoba Canada Royal Astronomical Society of Canada
Brian Warner * Colorado USA Palmer Divide Observatory
Massimo D'Apice * Roma Italy
Gabriella Bernardi * Torino Italy
Angelo Angeletti Macerata Italy Associazione Astrofili "Crab Nebula" Tolentino (MC)
Massimo Proietti Roma Italy Morena Observatory
Paolo Milli Verona Italy
Ireneusz Wlodarczyk * Poland Chorzow Astronomical Observatory
Marco Micheli Italy Osservatorio "Serafino Zani" - Unione Astrofili Bresciani
Anthony Mallama * Maryland USA
Luciano Lumi Bologna Italy
Paolo Bacci Pisa Italy Associazione Scientifica Amatoriale
Fernando Moretti Supino (FR) Italy GAS
Pebble Richwine * Hawaii USA University of Arizona CAPER Team
Jimmy Mcguire Arkansas USA
Franco Mallia Latina Italy Campo Catino Astronomical Observatory
Jin Zhu Beijing China Beijing Planetarium, Popularization Committee of Chinese Astronomical Society
Jiang Nan China
Ye Fu China
Breno Loureiro Giacchini Brazil CEMIAG
Roy Tucker * Arizona USA Goodricke-Pigott Observatory
Andrew S. Mount South Carolina USA Clemson University
Roberto Pipitone Milano Italy UAI, Cielobuio
William Leizerowicz Tokio Japan
Renzo Del Rosso Montecatini Terme (PT) Italy
Nicola Montecchiari Milano Italy GACB,AVDA
Alessio Pisani Roma Italy Gruppo Astrofili Altair Ostia
Ugo Tagliaferri Collepardo (FR) Italy UAI - IDA
Paolo Morini Ravenna Italy UAI - ALPA - ARAR
Mario Goiorani Pescia (PT) Italy UAI, sez. comete.
Giuseppe Gravina Tivoli (RM) Italy
Kelley Knight Austin (TX) USA Austin Astronomical Society
John Huntsberger Austin (TX) USA Austin Astronomical Society
Giancarlo Erriquez Roma Italy
Claudio Incaminato Acqui Terme (AL) Italy
Laurentino Carvajal México
Piero Macellari Chiavari (GE) Italy UAI
Paolo Ferretti Latina Italy ATA
Mike Sallman USA TASS
Josep-Lluis Salto Catalonia Spain
Martino Nicolini Cavezzo Italy Osservatorio "G. Montanari" - Cavezzo.
Ovidiu Vaduvescu * Canada/Romania York University, The Astronomical Institute of the Romanian Academy
Alexandre Amorim Florianopolis Brazil GEA/REA
Bernard Heathcote Australia Astron. Soc. of Victoria
Mario Feraco Lauria (PZ) Italy
Richard Heggie Australia Astronomical Society of NSW
Tom W. Harrison North Carolina USA Astronomy Club of Asheville
Jay Tate UK Spaceguard UK
Arnold C. Ashcraft New Jersey USA Amateur Astronomers Inc.
Jim Jones USA
William Woodward Wyoming USA
Michael Richmond * New York USA Physics Department, RIT
Leonard Amburgey MA USA Fitchburg State College/ Leominster Public Schools
Nello Ruocco Sorrento (NA) Italy
Oscar Saa Chile
Michael Koppelman MN USA University of Minnesota
Richard Purcell OH USA
Mike Simonsen Michigan USA C. E. Scovil Observatory
Doug Welch Canada McMaster University

Home