1° Virtual Meeting on Amateur Astronomy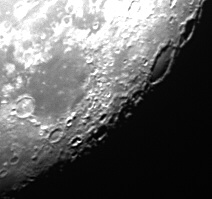 presented by Osservatorio Astronomico Bellatrix, Ceccano (FR) Italy

In this page will be posted all the news related to the Meeting. For any need, please contact the Organizing Committe.
The Meeting had the padronage of the Unione Astrofili Italiani
---
Meeting registration

Forum registration (to discuss the topics of the Meeting)
Previous announces
1) First Announce (10 Jan. 2004)
Visitors of this page:
since 22 ottobre 2003.
Visitors of ti site:
since 30 Aprile 1997.

Home